Her Royal Highness Princess Eugenie of York visits UN Trust Fund grantees in Serbia
Date: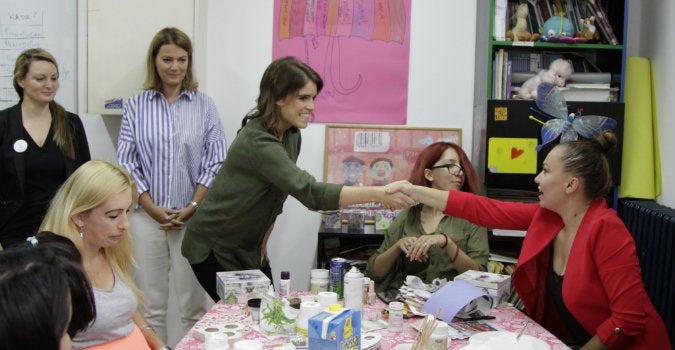 HRH Princess Eugenie of York visited grantees of the UN Trust Fund to End Violence against Women (UN Trust Fund) in Belgrade, Serbia on 11 September 2018. During the visit of NGOs, ASTRA and ATINA, Princess Eugenie was introduced to the work of organizations that are changing the lives of victims/survivors of trafficking in human beings for the better, creating safe spaces for recovery and opportunities for socio-economic reintegration. A supporter of the UN Trust Fund and co-founder of UK based The Anti-Slavery Collective, Princess Eugenie engages with organizations working to end human trafficking.
"I believe in being an advocate for the amazing work that organizations like ASTRA and ATINA are doing with the support of the UN Trust Fund and learning from them. Collectively we can end human trafficking and violence against women", said Princess Eugenie during the visit. "Coming together for a common goal can affect change and motivate people to be a part of that change."
Aldijana Sisic, Chief of the UN Trust Fund to End Violence against Women, accompanied Princess Eugenie for the day's programme. "Building partnerships across the globe, with governments, civil society organizations, private sector and individuals is key in creating broader support for survivors of violence and advocating for their rights. We are delighted to have Princess Eugenie with us on this visit. Her work on and advocacy for ending human trafficking provides much needed visibility to this issue and gives an important platform to the experiences of women who shared their stories with us today", said Ms. Sisic.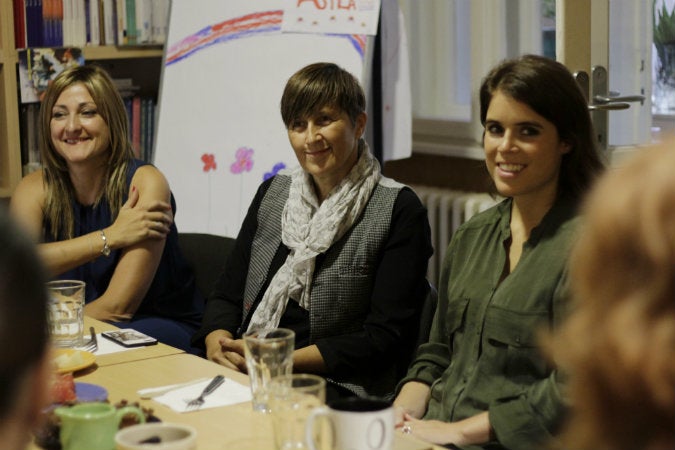 During her visit, Princess Eugenie talked with ASTRA activists about the support they provide to survivors of trafficking and how they established effective referral procedures through a UN Trust Fund-supported project. ASTRA provides specialized support, such as a SOS hotline for anyone seeking information. In 2017, the hotline received over 8,000 calls, most of which were directly related to human trafficking. So far, ASTRA has also provided direct legal and reintegration assistance in 503 cases related to trafficking. During the visit, Marija Andjelkovic, ASTRA Executive Director presented how they provide support and protection to survivors, while also publicly advocating for their rights through media campaigns and evidence-based policy advice.
"Last year [Serbia] adopted an anti-trafficking national strategy, but we are still working every day to make sure the rights [of women survivors] are realized", said Ms. Andjelkovic. "We accompany the survivors throughout the process, in their interaction with the institutions, such as police, social services, all the way to the court process." Ms. Andjelkovic and Princess Eugenie discussed the process of building trusted relationships and sharing expertise with service providers from government institutions. "The UN Trust Fund helped us build the effective [referral] systems for the state to specialist service providers", said Ms. Andjelkovic.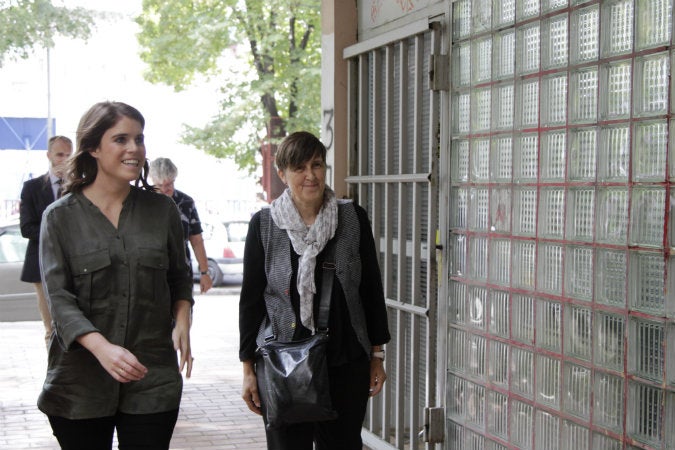 Princess Eugenie next visited a social entrepreneurship programme run by the UN Trust Fund grantee, ATINA. By providing trainings through craft workshops and developing business skills through a local bagel, ATINA supports survivors of trafficking to reintegrate and reach economic independence. The reintegration efforts complement other services ATINA provides, such as psychosocial support, legal aid and safe houses. Focusing on preventing trafficking in the context of Serbia as a host and transit country for refugees, the project supported by the UN Trust Fund operates in areas with large refugee populations. During Princess Eugenie's visit, Jelena Hrnjak the programme manager of ATINA shared insights about their work.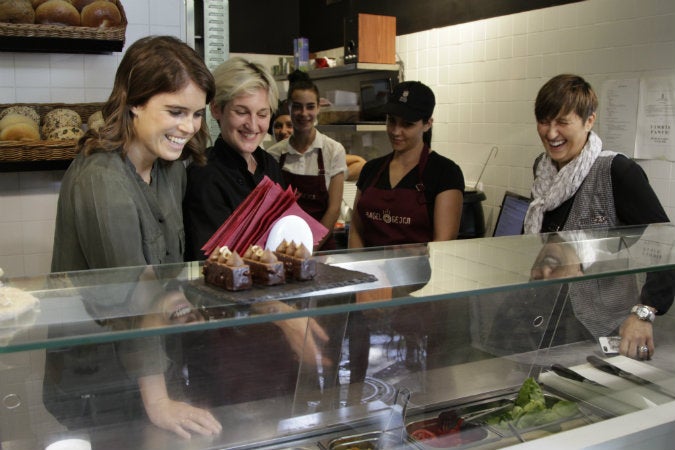 "ATINA created the project for women and girls affected by the refugee crisis to provide support to victims of gender-based violence, understanding that refugees are disproportionately discriminated compared to citizens", said Ms. Hrnjak. "So, we started to advocate towards the government to push the boundaries in providing help for refugee women survivors of trafficking and those at risk."
Managed by UN Women on behalf of the UN System, the UN Trust Fund invests in innovative projects around the world to prevent and end the pervasive human rights violation of violence against women and girls. It is the only grant-giving mechanism dedicated exclusively to preventing and ending violence against women and girls.
Media: Click here for available photos. Photo credit: UN Trust Fund/UN Women: Maja Medic
Video: ASTRA