NGO "Club Eney": Continuing essential work for the most marginalized women and girls in Ukraine
Date:
In 2022, amidst the current crisis, NGO "Club Eney", a grantee of the UN Trust Fund to End Violence against Women (UN Trust Fund), continues its lifeline work for the most marginalized women and girls in Ukraine, particularly women living with HIV, women who use drugs, self-identified women sex workers, and homeless women, many of whom are survivors or at risk of violence. The UN Trust Fund supports the organization as they adapt to support survivors while prioritizing their safety. 
Hear from the organization's Chair, Vielta Parkhomenko, about how this crisis impacts the lives of women and girls, the current reality for the organization and their response for women and girls in Ukraine and what is currently needed: 
---
UN Women shares the UN Secretary-General's concern for the safety and wellbeing of all civilians in Ukraine who have already suffered from so much death, destruction and displacement, especially women and girls as they often are uniquely and disproportionally affected in conflicts. The UN Trust Fund to End Violence against Women remains committed to supporting civil society and women's rights organizations, while first and foremost prioritizing their safety.
We have seen firsthand how these organizations have continued to pivot and adjust their operations to support women and girl survivors of violence in challenging circumstances. Here is a glimpse into the life-saving work of a small women-led organization based and operating in Ukraine, through the COVID-19 crisis.
This article is written in 2021 with a focus on NGO Club Eney's adaptation during the COVID-19 pandemic.
Ukraine: Inclusive services for the most marginalized women and girls during the pandemic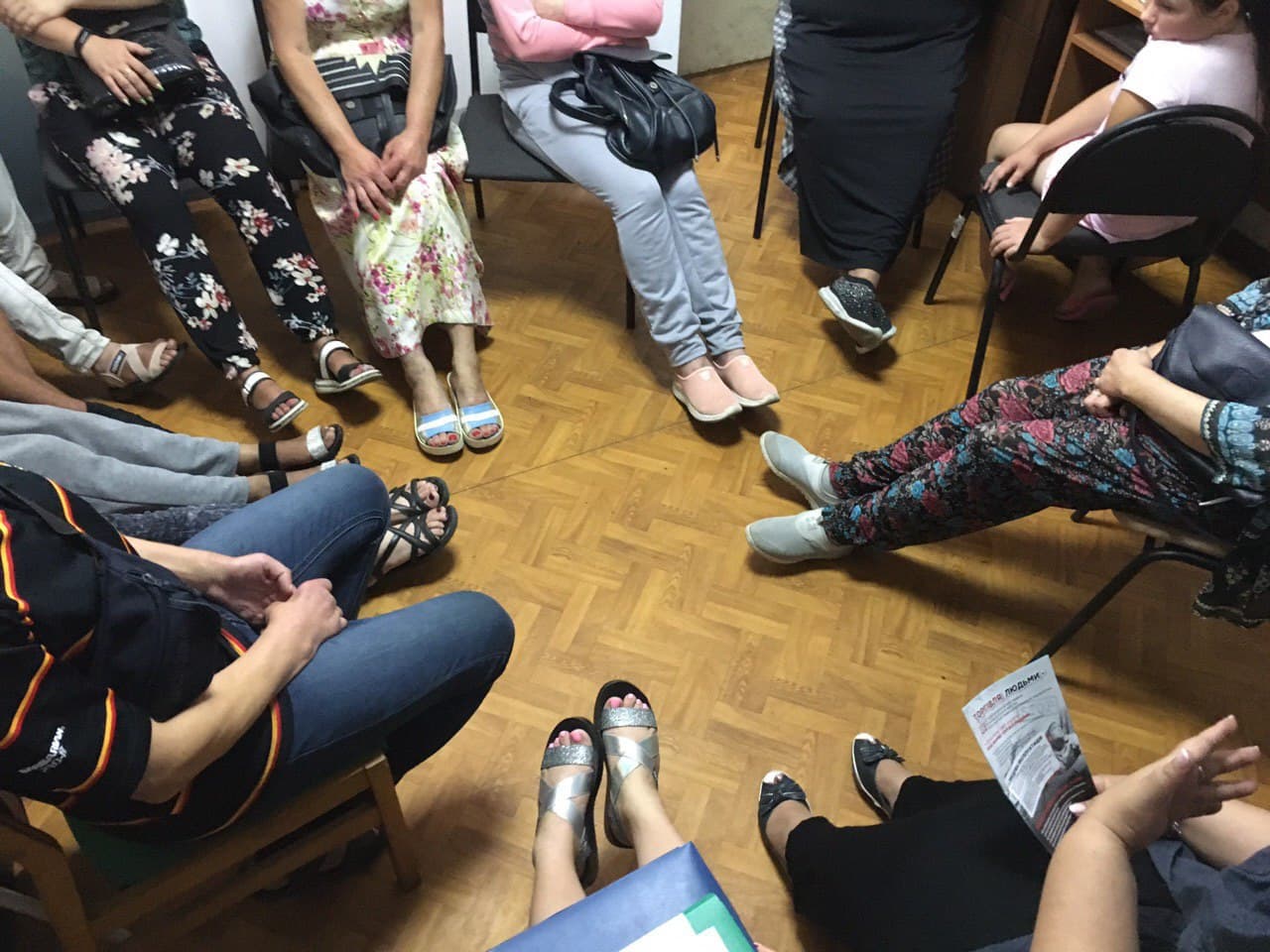 "I realized that I was not alone, and that I should not tolerate violence and control." – Tania, a woman survivor of violence supported by Club Eney
The COVID-19 pandemic, which left women and girls at heightened risk of violence across the world, disproportionately affected marginalized women and girls in Ukraine.
Supported by a small grant from the UN Trust Fund to End Violence against Women (UN Trust Fund), the Ukrainian NGO Club Eney is leading a project to prevent gender-based violence and the spread of HIV among women who use drugs (WUDs), self-identified women sex workers (WSW), women living with HIV (WLH), and internally displaced women (IDW) in the cities of Poltava, Cherkasy, Kryvyi Rih and Ternopil (in 2020-2021).
The project is adapting and implementing WINGS (Women Initiating New Goals of Safety), a screening and brief intervention tool that guides women at risks through risk assessment and safety planning, provides them with information about available services, and refers them to treatment. The project's target population has continually been disproportionately affected by gender-based violence and remains the most underserved in Ukraine, and globally. This situation was exacerbated by the COVID-2019 pandemic, movement restrictions, and the following socio-economic crisis.
Alina Sarnatska, Club Eney's Project Coordinator, explained that, as a result of the pandemic:
"Women who use drugs, women in sex work, women living with HIV and internally displaced women face additional barriers to care because of stigma, discrimination and unemployment."
She explained that on one hand, reduced public transportation services during the pandemic made it more difficult for women who use drugs to access their treatment. On the other hand, for those who are also survivors of violence, shelters were not a viable option as most do not accept drug users.
Many specialist services – including sexual and reproductive health and rights (SRHR) and HIV services – remain closed or significantly reduced their operations. Legal advice and medical screening were only available to women survivors of violence with negative COVID-19 tests, but marginalized women could not afford the tests.
In parallel, because of their health status and their inability to access services, unavailable childcare during lockdown, and discrimination, women who use drugs and self-identified sex workers were the first to lose their jobs, which in turn increased their dependance towards abusive partners.
In response to these challenges, Club Eney adapted its activities, including by:
providing transport for women to drug treatment centres;
increasing online advocacy and awareness raising about domestic violence in lockdown;
conducting WINGS sessions online, via phone and in small groups; and
training, supervising and supporting social workers and facilitators.
WINGS became more important for women survivors or at risk of violence during the pandemic as the initiative could continue to offer help during lockdowns. Participants used WINGS to create support networks through which they could access legal and medical services, although they were still confronted by a severe shortage of adequate, inclusive and non-discriminative state services.
However, the pandemic has meant that small organizations like Club Eney have struggled to provide services or even survive. Alina Sarnatska shared:
"Our crowd-funding potential is limited [as] the general population would not support women in sex work, women who use drugs and women living with HIV […] We really need the support of international funding."
Despite the rising challenges, in two years 2020-2021, Club Eney has expanded WINGS to 13 regions and built networks with various women's organizations to intensify campaigning for inclusive policies in Ukraine. Nika from Cherkasy, a participant of the WINGS pilot said:
"WINGS changed my life for better. The most important thing is to be able to identify violence […] Now I do not keep silent about violence and call other women to do the same."
From the UN Trust Fund, Fiona Dalmier, Portfolio Manager, highlighted:
"In times of crisis, it remains key to fund programmes and support the organizations and people implementing them, as they are often the last ones standing, making a difference between life and death for those who are left furthest behind."