Egypt: Reaching underserved women during the COVID-19 pandemic
Date: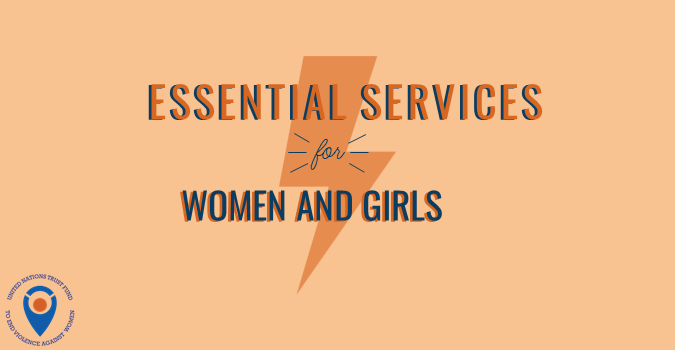 'As a consequence of the country lockdown, women who are subject to domestic violence are more likely to suffer due to the longer duration they spend at home' – Abdelrazek Abu El Ela, Programs Director, Al-Shehab
In response to the COVID-19 pandemic, Al-Shehab, a twice-funded UN Trust Fund to End Violence against Women (UN Trust Fund) grantee, is quickly adjusting its operations so it can continue to provide essential services to marginalized women and girls in informal settlements in Greater Cairo in ways that are safe for everyone involved.
The organization is working to reduce women's risk of HIV and violence, including by increasing psychosocial, legal, HIV counselling and testing, and medical services. As an immediate response to the crisis, Al-Shehab surveyed its beneficiaries to help it design interventions that could reduce the adverse effects of COVID-19. Abdelrazek Abu El Ela, Programs Director at Al-Shehab informed that 82 per cent of women in the initial batch of 161 survey responses reported an increase in violence against women, mostly in the home but also on public transport, at work and when accessing health services.
The survey also identified key challenges facing women beneficiaries of the organization, including:
- lack of support for children at home because of school closures
- reduced income and other challenges due to informal or irregular jobs
- lack of virus protection equipment, such as hand sanitizer
- reduced access to psychosocial support.
"In normal circumstances women in these areas suffer lack of education, poverty, gender-based violence, difficult financial circumstances and more. It was crucial to get an in-depth understanding of their situation […] in the current pandemic", said Abu El Ela.
The online survey further identified enhanced risks to women, including:
- lack of access to well-being services
- psychological vulnerability
- virus transmission
- financial problems
- increased stigma and discrimination.
Mildred Garcia, Operations Manager a.i. for the UN Trust Fund shared how the Fund is working to assist grantees in adapting to the crisis, "With the immediate reallocation of funds, Grantees can strategically allocate resources to cover a variety of expenses and modified results to respond to the COVID-19 crisis in their contexts e.g. awareness-raising activities on COVID-19 for primary beneficiaries, switch from in-person counseling for survivors of violence to establishment of counseling hotline, etc.This will help organizations to integrate EVAW response to the COVID-19 pandemic and strengthen institutional functioning to help them cover some of the unplanned costs."
Al-Shehab is promptly adjusting to the new circumstances and setting up its service provision through safe online and hotline methods, while working through new challenges such as beneficiaries' unreliable access to internet connections.
"To address the outbreak of domestic violence associated with [the] COVID-19 pandemic, Al Shehab is working on providing psychological support (through hotline) and liaising with shelters to enable women survivors of violence to access safe spaces amidst the pandemic", said Abu El Ela.
Meanwhile, the organization continues to provide voluntary counselling and testing for HIV and other blood-borne diseases, following strict health and safety procedures. It is also working with key governmental, non-governmental and private sector service providers to strengthen and institutionalize referral systems for outsourcing services.
In addition, Al-Shehab is distributing food and protective equipment to the community it serves and raising awareness about the increased risk of domestic violence during the crisis. Despite severe challenges, the Al-Shehab staff is determined to do everything they can to protect the women they serve who are most at risk to violence and HIV in Cairo during the pandemic.