Kenya: Responding to increased violence against women and girls during COVID-19
Date: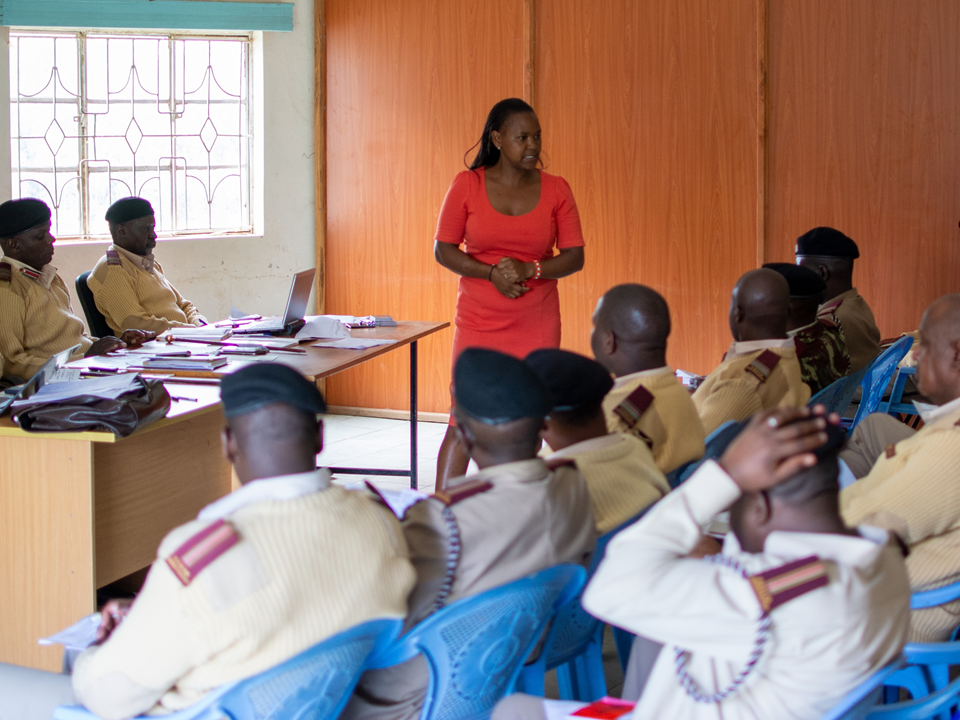 Since COVID-19 began, organizations working to end violence against women and girls have had to change their working methods to meet the new challenges posed by the pandemic.
Among them is the Centre for Rights Education and Awareness (CREAW), a women-led feminist organization in Kenya that is leading a project to strengthen implementation of laws and policies relating to gender-based violence in Isiolo, Nairobi, Narok and Nyeri counties. Supported by a grant from the UN Trust Fund to End Violence against Women (UN Trust Fund), the project aims to empower young women and girl survivors of violence aged 10-24.
Wangechi Wachira, CREAW's Executive Director, has seen how COVID-19 has magnified the risks of violence against women and girls:
"Owing to the movement restrictions, women and girls are forced to stay at home with their abusers, with no avenues to seek safe shelter. [Their] livelihoods have been greatly affected, thereby exposing [them] to sexual exploitation and abuse."
She notes that as attention has shifted to COVID-19, "resources have [been] diverted from the routine health services, further reducing the already limited access to sexual and reproductive health services for many young girls and women."
In response, CREAW has adjusted its work so that it is now, among others:
intensifying dissemination of information on COVID-19 and violence against women and girls via community radio, mass SMS messaging and digital communications materials;
working with community activists to build networks of referrals and case documentation;
providing a toll-free hotline and psychosocial counselling and legal support online;
delivering 'dignity kits' for the local needs of women and girls, such as sanitary towels, undergarments and soap; and
supporting shelters for women and girls facing violence at home during the pandemic.
CREAW and six other grassroots organizations in Kenya have written to the authorities calling for inclusive and gender-sensitive national responses to COVID-19. Their demands include the mainstreaming of gender in essential services and additional funds for preventing and responding to gender-based violence including shelters for women and girl survivors of violence.
Jeevan Kanakkassery, Grant Management System Coordination Analyst at the UN Trust Fund, said, "The COVID-19 pandemic sheds light on how civil society organisations such as CREAW play a critical linking role between government and survivors of violence against women and girls."
Sharing at a webinar hosted by UN Trust Fund's twice-funded grantee Physicians for Human Rights, Wangechi Wachira voiced that resources should be directed in support of front line women's organizations, which are often unrightfully underfunded and not institutionally recognized as service providers. She stressed that women's presence and contribution in leadership and decision-making positions is essential to ensure inclusive responses not only to COVID-19 but to ending violence against women and girls more broadly.