Event: Conference to tackle human trafficking and modern slavery
Date: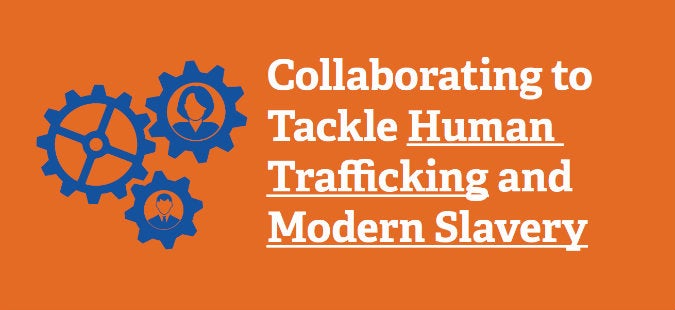 On 9 March 2018, in the run-up to the 62nd session of the Commission on the Status of Women (CSW), the UN Trust Fund to End Violence against Women (UN Trust Fund) and Shiva Foundation will host a one-day conference at UN Women Headquarters to map spaces for collaborative efforts between NGOs, Governments, the private sector and the UN system to tackle human trafficking and modern slavery.*
This conference will bring leaders from the hotel industry, United Nations, civil society and the private sector together in building solutions to end modern slavery and human trafficking. The hotel and hospitality industry can be an unwitting venue for female victims of exploited labour and sexual exploitation, as hotels can be utilized for their anonymity.
The conference, run in conjunction with the CSW, will provide practical and innovative examples and suggestions of corporate, civil society and state collaborative engagement on the topic.
The conference aims to:
create a dialogue between businesses, civil society and policy makers to strengthen efforts to end human trafficking and modern slavery;
present and distribute resources that show how hotels can help curb human trafficking and modern slavery;
map spaces for collaboration across the diverse group of attendees.
The London-based Shiva Foundation, established by the Shiva Hotels group, has worked closely with the UK hotel industry for three years to create a dynamic model to tackle slavery across various levels of the hotel industry, from corporate brands and owners to franchisees and managers.
In March 2018, Shiva Foundation will share the model with the public, the hotel industry and business leaders, providing sector-specific resources, guidance, training and templates in order to empower the global hotel industry to take a leading role on the issue.
The UN Trust Fund is uniquely placed to support this work. The vast majority of human trafficking victims (71 per cent) are women and girls, so the issue falls directly within the UN Trust Fund's area of expertise.
To end the exploitation of women and girls, the inspiring work of UN Trust Fund grantees, such as ASTRA, must be complemented by meaningful policies and global standards that are rigorously implemented by governments and businesses. This is particularly true for human trafficking, where business decisions about labour standards and sourcing can have an immediate and devastating impact on women's lives around the world.
* The UN Trust Fund uses the term human trafficking under the definitions from the Palermo Protocol, and Shiva Foundation primarily uses the term Modern Slavery, which is widely used in the UK; both terms are used for the purposes of this conference.