State of Palestine: Improving women's and girls' access to services
Date: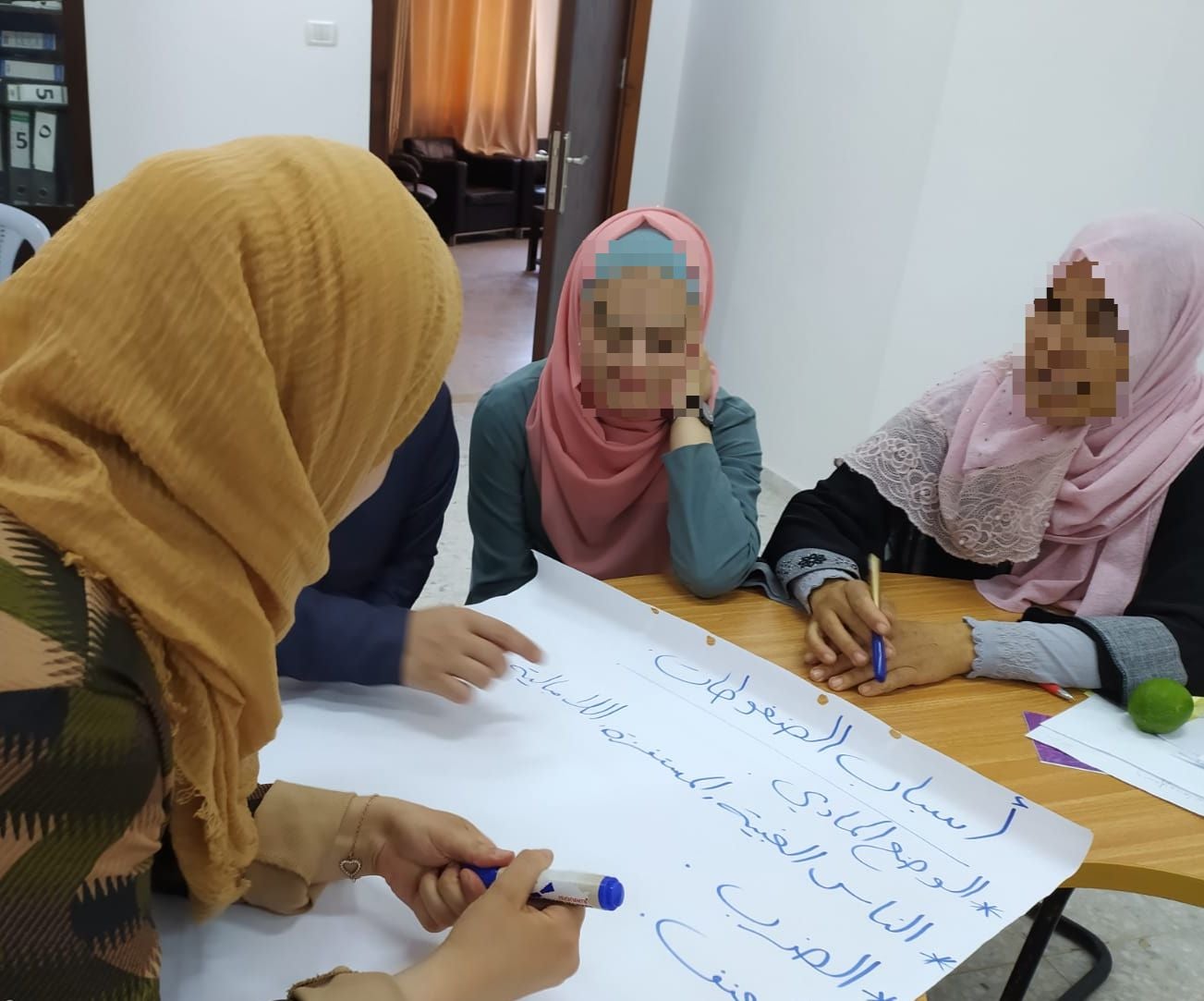 "I always hoped [to have been] born a boy to enjoy my rights and freedom. Now, I am quite aware that I can enjoy these rights as a woman and… fight for [them]." – Noura, an 18 years old woman who participated in a youth empowerment group from the village of Beit Sariai [1] in the Bethlehem governorate.
In the State of Palestine, patriarchal structures and inequitable gender attitudes foster a culture of gender-based violence and impunity.[2] Additionally, women living in East Jerusalem and Area C are largely excluded from government services for survivors of violence, and few NGOs have the capacity to ensure women's safety, a problem exacerbated by, among others, decades of Israeli occupation. The problem is compounded by the prevalent culture that permits and excuses violence against women and discourages survivors from reporting. This leaves women at high risk of violence and with little recourse to justice and essential services.
Equipping local communities  
With the support of the UN Trust Fund to End Violence against Women (UN Trust Fund), the Palestinian Counseling Center (PCC), a mental health NGO, is running a three-year project in East Jerusalem and Area C to improve women's and girls' access to justice and protection services, by developing a self-sustaining community-based protection system in 6 locations.[3] This is done by empowering community-based organizations (CBOs) to provide protection services to their communities including protection from gender-based violence. In the project, PCC is building the capacity of community protection committees and six local community-based organizations so they can: 
link with national services to ensure proper referrals of cases of violence against women including but not limited to gender-based and political violence. So far nearly 300 women received individual consultations and referrals to specialized services; 
help women build support networks and gain valuable life skills; and
offer empowerment programmes for women and youth, so far, PCC with the CBOs supported 150 survivors of violence in 10 empowerment groups.  
Suzan, a 30 years old divorced woman from East Jerusalem and child marriage survivor, is now a physical training instructor. "I saw a leaflet on women empowerment offered by PCC and decided to join. The group helped me gain confidence and realize that my problems can be solved. I got support from the group and the counselor to continue my education. I am now a certified sports' trainer, working and living independently", said Suzan.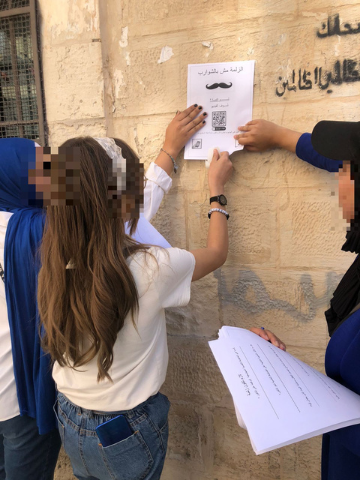 In addition, the project is mobilizing women leaders, most of them survivors of violence, to help other women by providing prevention, detection and referral services. These leaders are also supporting the campaign of the NGO Forum Combatting Violence Against Women (Al-Muntada) to amend Palestinian laws to improve women's protection from gender-based and political violence. 
Challenges 
In some locations, communities have resisted PCC's efforts, fearing that the empowerment groups will undermine conservative social norms and traditions. Azza Somiri, PCC's Advocacy and Public Relations Officer, explained:  
"In some locations there was public incitement against women's participation under the pretext that through these groups, women are educated to be disobedient to their husbands, fathers and brothers."  
In response, PCC promoted its project on social media to reach a wider audience, sent staff, community-based partner organizations and women leaders to different gathering places in communities, including sport clubs, to meet influential figures to advocate for the project. These efforts were in many cases successful, resulting in increased demand for women empowerment sessions. 
The COVID-19 crisis also brought additional challenges. As in many countries around the world, the pandemic led to a surge in violence against women in the State of Palestine and to dire economic circumstances that left women at even greater risk of violence. With support from the UN Trust Fund, PCC modified its project to include economic empowerment for women and increased the psychosocial support for women survivors of violence and their children.  
The prevailing political situation and conflict directly affect the protection of women and exacerbate existing vulnerabilities, especially in area C and East Jerusalem. Palestinian woman and girls experience impeded support provided by the Palestinian protection services due to the Israeli measures. Usually, these services cannot be reached due to movement restrictions. 
Learn more about how civil society and women's rights organizations face resistance and backlash in preventing violence against women and girls as part of the UN Trust Fund's Prevention series. 
[1] Beit Skaria village lies nine kilometers south-west of Bethlehem. The village is completely encircled by the Gush Etzion settlement block. PCC (2004), Beit Skaria.
[2] El Feki, S., Heilman, B. and Barker, G., Eds. (2017) Understanding Masculinities: Results from the International Men and Gender Equality Survey (IMAGES) – Middle East and North Africa. Cairo and Washington, D.C.: UN Women and Promundo-US.
[3] The Mount of olives, Issawiyeh, Beit Skaria, Kufur Aqab, Beita and Qalqilya.