Project Summary of "The Multisectoral Approach to the Prevention of Sexual Violence against Women and Girls in Kyrgyzstan" by the Center for Research on Democratic Process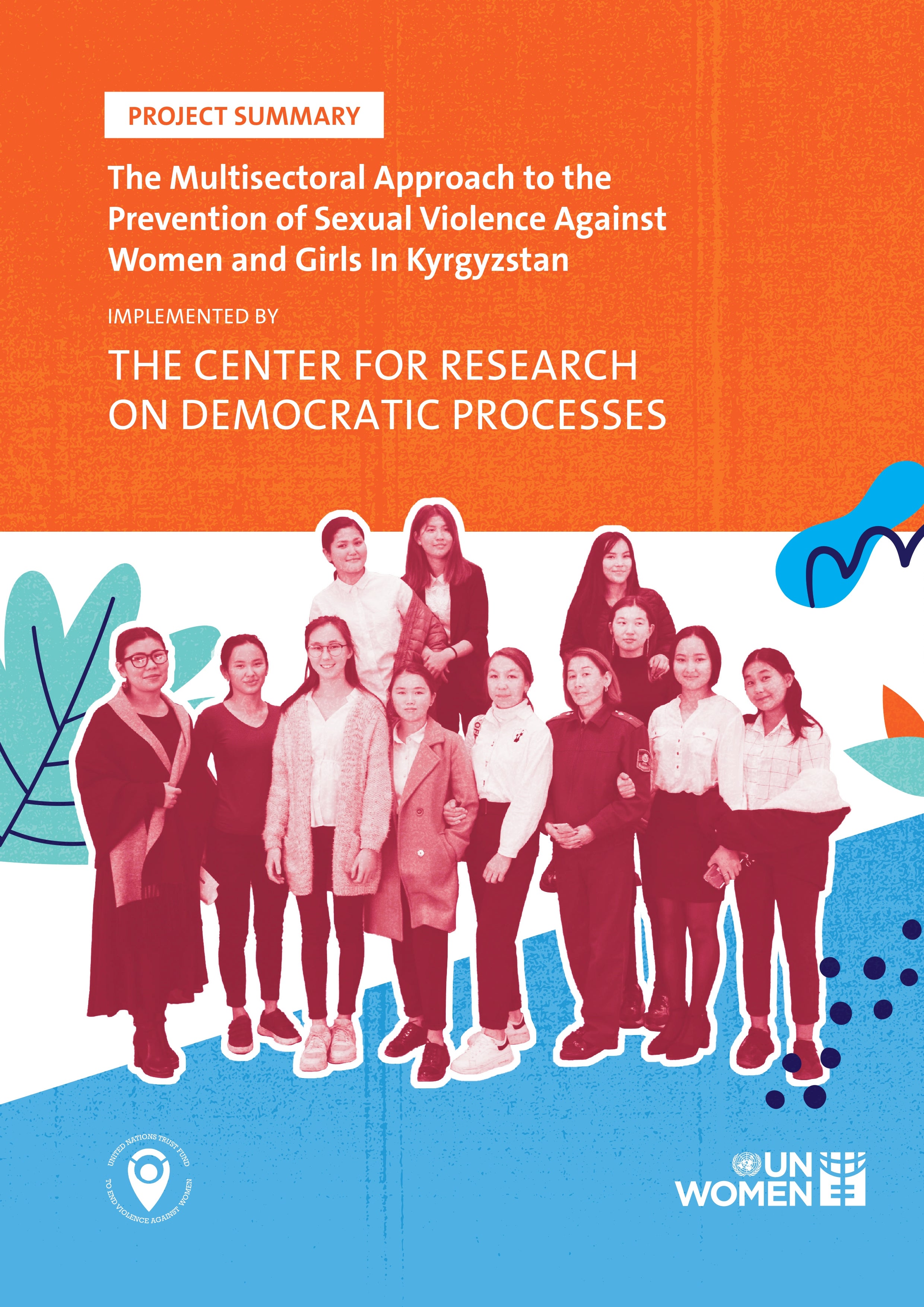 Project title: The Multisectoral Approach to the Prevention of Sexual Violence against Women and Girls in Kyrgyzstan
Organization: The Center for Research on Democratic Process
Country: Kyrgyzstan
Budget: $181,600
Project implementation period: 1 September 2018–31 August 2021 (no-cost extension until 30 November 2021)
This paper summarizes the three-year project implemented by the civil society organization Center for Research on Democratic Process (CRDP) with a small grant from the UN Trust Fund to End Violence against Women.
The project aimed to improve the lives of women and girls by: increasing awareness of sexual violence among diverse stakeholders; empowering schoolgirls to recognize and report sexual violence; increasing the capacities of mothers/guardians to support their daughters; increasing the capacities of juvenile affairs inspectors to prevent and protect against violence; and supporting new models of multisectoral cooperation, particularly between schools and the police.
Key findings
The project:
increased awareness of sexual violence against girls among project beneficiaries beyond the planned project scale (particularly among mothers and social educators);
improved cooperation between schools, juvenile affairs inspectors, girls and their mothers, providing a better environment for prevention and protection; and
made significant contributions to addressing sexual violence against women and girls in all seven regions and two independent cities of Kyrgyzstan.
Legacy
The findings and lessons learned from the project provide are vital knowledge for other practitioners and partners working to end violence against women and girls. The project's outcomes are also informing the next stage of the project and contributing to raising awareness for sustained investment in the CRDP and its efforts to prevent and respond to violence against women and girls, while promoting gender equality in Kyrgyzstan.
View online/download
Bibliographic information