Final Evaluation: Access to Justice for Girls and Women with Disabilities in Zimbabwe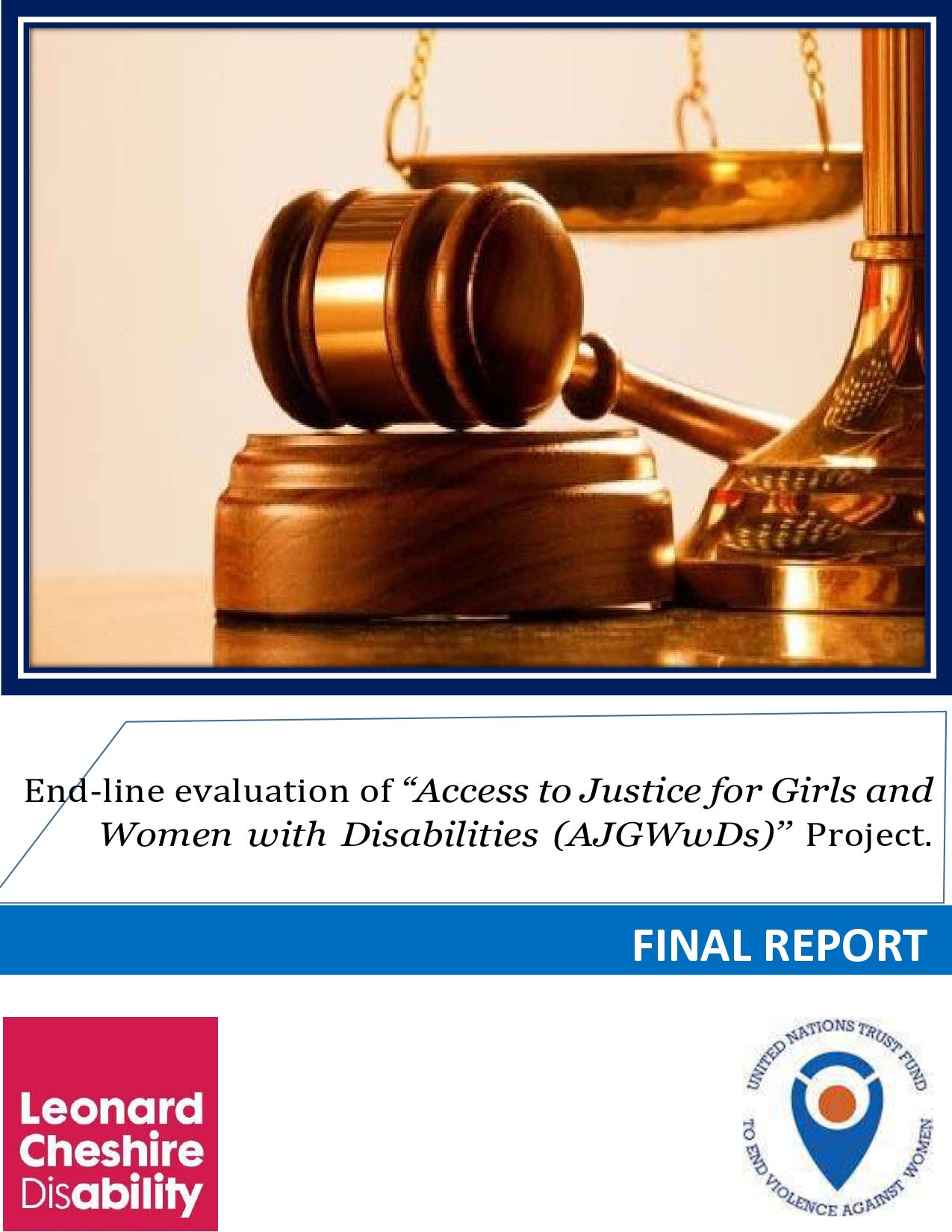 Location: Zimbabwe 
Grantee: Leonard Cheshire Disability Zimbabwe  
Grant period: 1 September 2018 – 31 August 2021 
Grant amount: USD 572,492.50 
The project "Access to Justice for Girls and Women with Disabilities in Zimbabwe", funded by the UN Trust Fund, was implemented between 2018 and 2021 by Leonard Cheshire Disability Zimbabwe to ensure that girls and women with disabilities are better protected from sexual and other forms of violence, and are progressively and equitably accessing justice. This second-generation grant aimed to:  
improve service delivery and promote access to justice for girls and women with disabilities; and 

promote reporting of violence through training of girls and women with disabilities and caregivers on violence against women, and dialogues with community leaders, support groups and community-based structures. 
Main findings of the evaluation: 
The project assisted 809 survivors to access justice at pre-trial, trial and post-trial stages. Some 95% received transport support, 87% psychosocial support, 58% medical examination and food support, and 55% disability expert services. 
The project reached 1,684 girls and women with disabilities who had not experienced violence, surpassing the target of 1,200.  

All of the 170 girls and women with disabilities interviewed during the evaluation survey indicated that the project had improved their knowledge of human rights and how to claim them, and boosted their self-esteem and confidence to participate in community development activities. 
View/download: English
Bibliographic information