Final Evaluation: Ranavalona Project: prevention, care and access to justice for girl survivors of sexual exploitation in Madagascar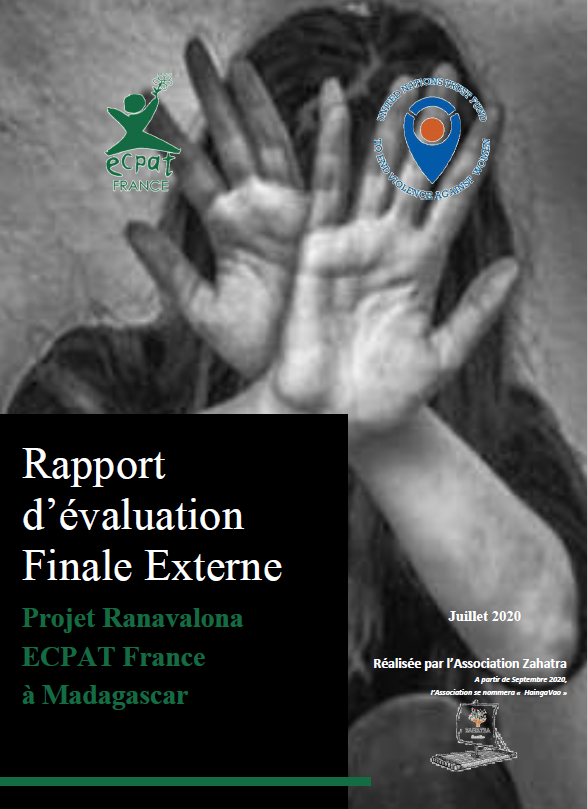 Location: Madagascar
Grantee: ECPAT France
Grant period: 15 April 2017 – 14 April 2020
Grant amount: USD 557,906
ECPAT implemented the "Ranavalona Project: prevention, care and access to justice for girl survivors of sexual exploitation in Madagascar" for three years. The project worked with girls, schools, journalists, civil society organizations and communities at large to provide girls participating in the programme with new livelihood alternatives and sustainable life projects.
Main findings of the evaluation:
1,623 children were sensitized to sexual exploitation through activities in nearly 100 school clubs in five cities (Diego Suarez, Fianarantsoa, Mahajanga, Nosy Be and Tulear).
The project, with the help of 20 civil society organizations, trained 270 social workers.
320 men, 167 journalists and 4,000 members of the survivors' communities were engaged and encouraged to help prevent sexual exploitation of children.
Bibliographic information