Final Evaluation: Fathers are Here for Gender Equality (Turkey)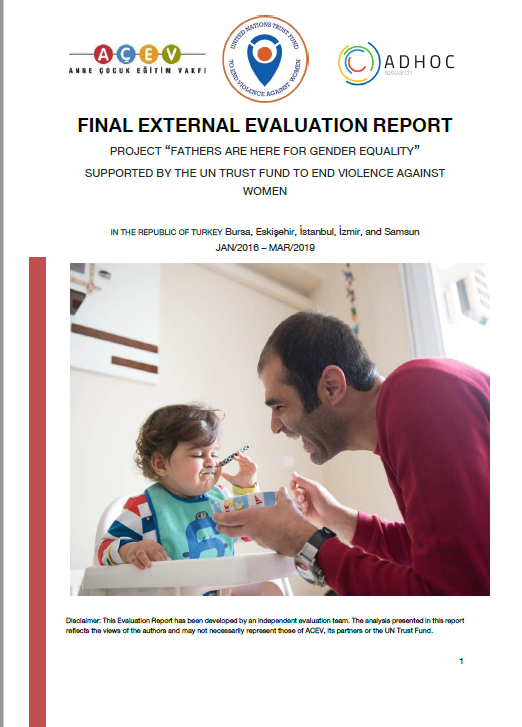 Location: Turkey
Grantee: Mother and Child Education Foundation (ACEV)
Grant period: January 2016 – March 2019
Grant amount: $800,000
Summary: "Fathers are Here for Gender Equality" project, run by the Mother and Child Education Foundation (ACEV) and twice supported by the UN Trust Fund to End Violence against Women, sought to facilitate long-term change in men's attitudes towards gender equality and violence against women and girls. It aimed to empower women to demand greater support for their rights, parenting responsibilities and prevention of domestic violence.
Main findings of the evaluation:
According to the mothers' assessments, training increased the time fathers spent with their children, communicating with them and fulfilling school responsibilities.

After the project's completion, more than 90 per cent of fathers surveyed stated they opposed physical punishment to discipline children.

The project impelled fathers to establish four local advocacy groups in five provinces, with three more in the pipeline.
Bibliographic information