Final Evaluation: Eradication of harmful customary widowhood practices that can lead to HIV/AIDS infection (Togo)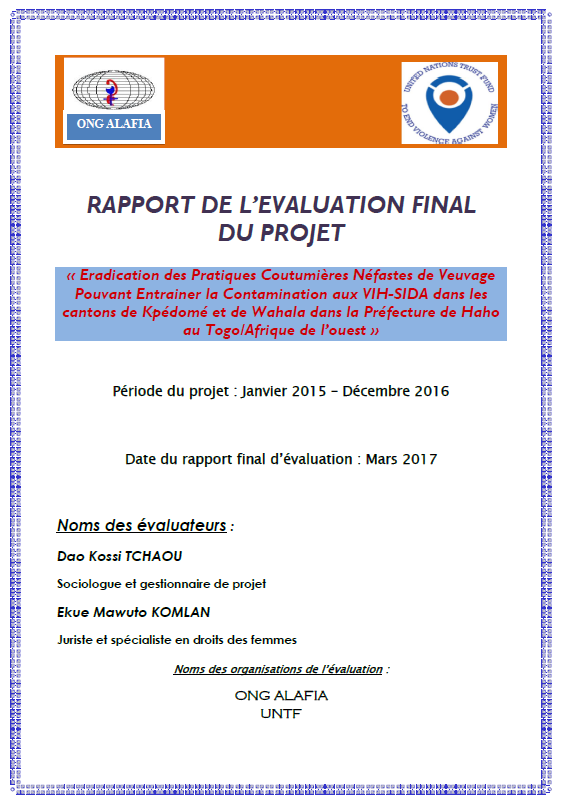 Location: Togo
Grantee: ALAFIA
Grant Period: 1 January 2015 – 31 December 2016
Grant Amount: USD54,232
The ALAFIA project "Eradication of harmful customary widowhood practices that can lead to HIV/AIDS infection" was implemented in 2015-2016 in 24 villages in Togo. The project aimed to:
increase knowledge of women's rights among community leaders;
inform people, particularly women, about women's rights and support efforts to improve customary practices of widowhood; and
encourage community commitment to ending harmful customary widowhood practices that can spread HIV.
Main findings of the evaluation:
The project engaged with 10,200 women and girls in 24 villages, exceeding its target.
It built trust between the communities and ALAFIA.
The implementation strategy was relevant to the context and beneficiaries, and can therefore be referenced as a model for working in similar situations.
View/Download: Français
Bibliographic information