Final Evaluation: Innovating Citizen Participation in Political Advocacy from Adolescence: Exercising Our Right to a Life Free of Violence in Piura, Junín and the Amazon" (Peru)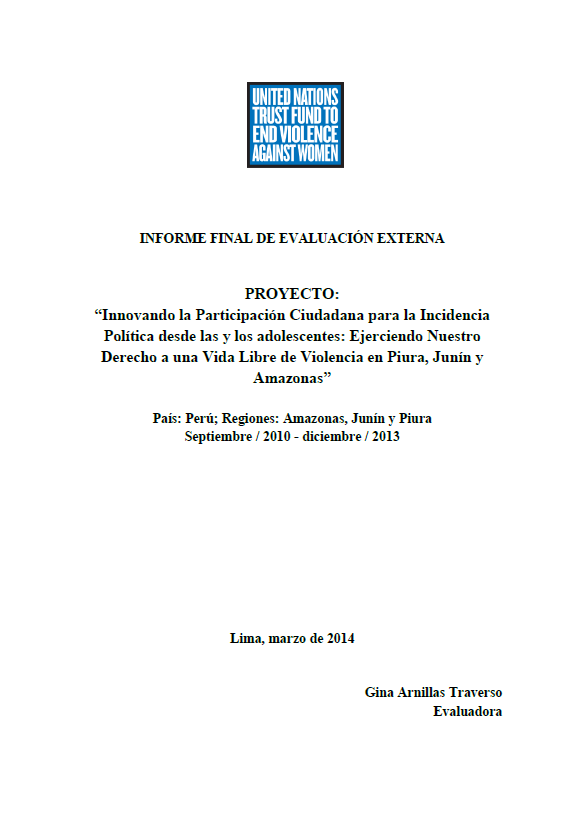 Grantee: Association of Social Communicators CALANDRIA
Country: Peru
Period: September 2010 to December 2013
Grant amount: $999,999
Publication description. The objective was to contribute to the realization of the right to a life free of violence in rural communities, with a view to decrease the prevalence of violence against adolescent and rural women.
Main findings of the evaluation:
evidence of behaviour change among adolescents, particularly in relation to the family, as well as improved self-confidence and personal development; and
adolescents had developed the critical capacity to speak out against violence and actively participate in networks and spaces where ending violence against women is the central topic.
Bibliographic information