Final Evaluation: "Towards a Comprehensive System to End Violence against Women in the Autonomous Province of Vojvodina"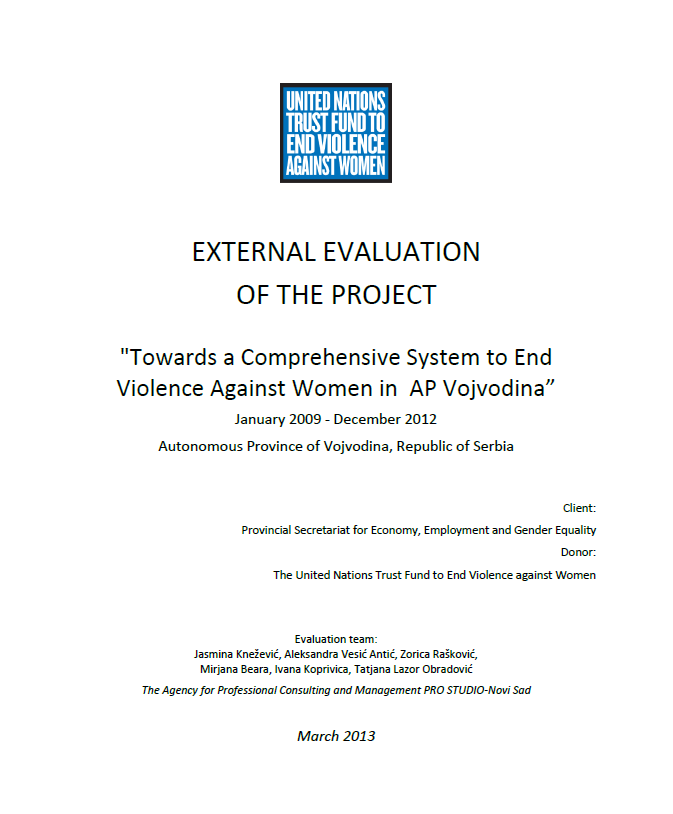 Grantee: Provincial Secretariat for Labour, Employment and Gender Equality
Country: Autonomous Province of Vojvodina
Period: January 2009 to December 2012
Grant amount: $990,970
Publication description. The goal was to help implement the Strategy for Protection against Domestic Violence and other types of gender-based violence in AP Vojvodina.
The final evaluation found that the project:
was highly relevant to the needs of the beneficiaries, primarily women and professionals working in institutions;
increased understanding and knowledge of professionals about domestic violence and gender-based violence, as well as the legal framework for personal data protection and providing specialized services to women survivors of violence;
increased knowledge in the general public about domestic violence and services available in AP Vojvodina;
increased understanding among Members of the Provincial Parliament as key decision-makers in AP Vojvodina on the implications of gender-based violence; and
produced results that were likely to be sustained.
Bibliographic information