Final Evaluation: "Community-Based Sexual Assault and Prevention Programme" (Cambodia)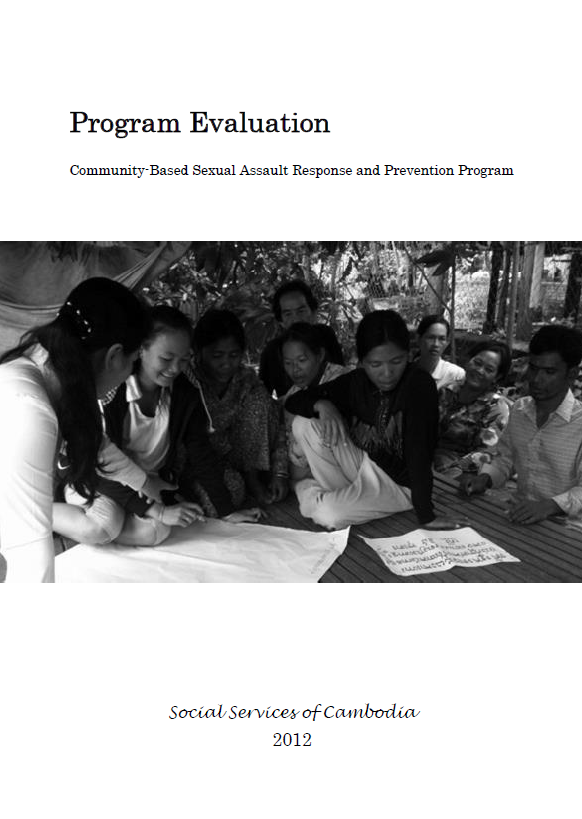 Grantee: Social Services of Cambodia (SSC)
Country: Cambodia
Period: January 2009 – December 2011
Grant amount: $780,000
Publication description. The project addressed the physical, emotional and social needs of women and girls by offering high-quality, client-centred social work services for survivors of sexual violence and their supporters; and conducting effective awareness and prevention activities. It also promoted sustainability of its community-based model through replication training for like-minded organizations, which ensured clients received high-quality services outside of the organization and reinforced best practices on an ongoing basis. More broadly, the SSC challenged the norm of only offering shelter-based services, and confronted the deep-rooted tradition of casting victims of sexual violence out of their communities.
Main findings of the evaluation:
- the SSC had addressed gaps in the quality and availability of: services specifically catering to victims of sexual assault; programmes that incorporate psychosocial support; assistance for women and girls who want to live at home and not at a shelter; and services for survivors with special needs or disabilities; and
- these components responded to the true needs and preferences of survivors of sexual violence.
Bibliographic information