Final Evaluation: Stop Violence against Women (State of Palestine)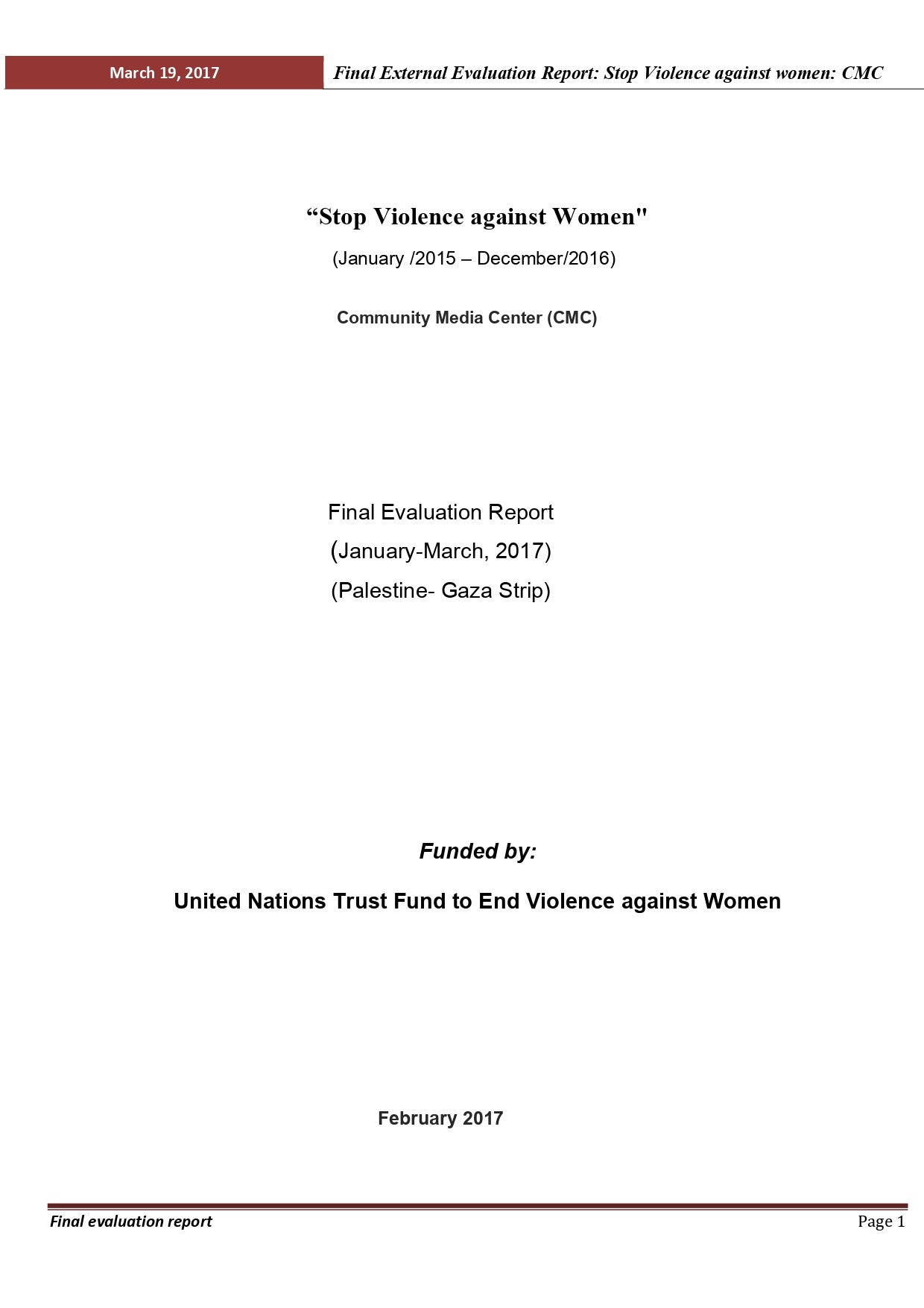 Location: State of Palestine 
Grantee: Community Media Center  
Grant period: 2 years (1 January 2015 – 31 December 2016) 
Grant amount: USD 158,350 
The Community Media Center, a non-profit, non-governmental, independent organization, implemented a two-year project "Stop violence against women" with the support of the UN Trust Fund. The project aimed to prevent and end violence against women and girls by using media outlets and social media sensitization initiatives in the Gaza Strip. The project relied on capacity-building by female media graduates; awareness raising campaigns and workshops; and the development of a research study focused on violence against women aged 18 to 50. 
Main findings of the evaluation:  
The awareness raising workshops, administered in coordination with 20 community-based organizations, reached 764 women and 611 men. 
Some 90% of women surveyed during the evaluation (117 of 130) indicated that the awareness raising workshops created a safe and enabling environment for women to speak out about the violence to which they were subjected.  

The project supported the capacity development of 30 female media graduates, who produced 114 media pieces raising awareness on violence against women, which were published by 19 media agencies in the Gaza Strip as well as a regional news agency. 

The project conducted a research field study on the phenomenon of violence against women aged 18 to 50. This identified discriminatory laws as the main determinant and called on the Palestinian authorities to provide legal protection and equal access to justice for women. 
View/download: English
Bibliographic information