UN Trust Fund Annual Report 2018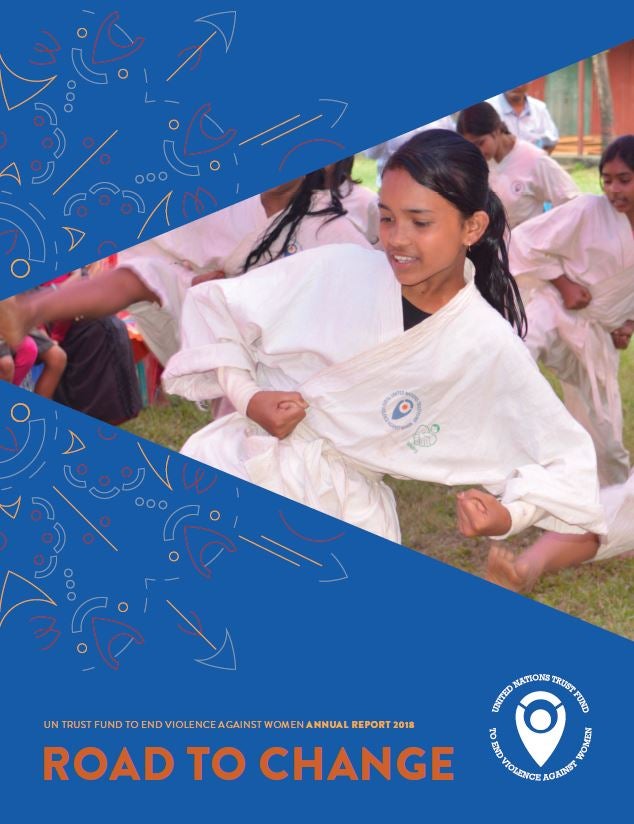 The UN Trust Fund to End Violence against Women Annual Report 2018: Road to Change, shows results and successes of UN Trust Fund grantees in 2018. It highlights achievements in grantees' work to ensure access to multisectoral services, prevent violence, strengthen the implementation of laws, policies and national action plans, and to leave no one behind.
In 2018, the UN Trust Fund managed 125 projects in 70 countries and territories, which reached a total of 7,885,356 people during the year. At least 384,823 women and girls benefited directly from services, empowerment activities and protection from violence during the year including 29,979 survivors of violence.
Technical Annex: Results Framework Progress Report 2018
Bibliographic information