Case studies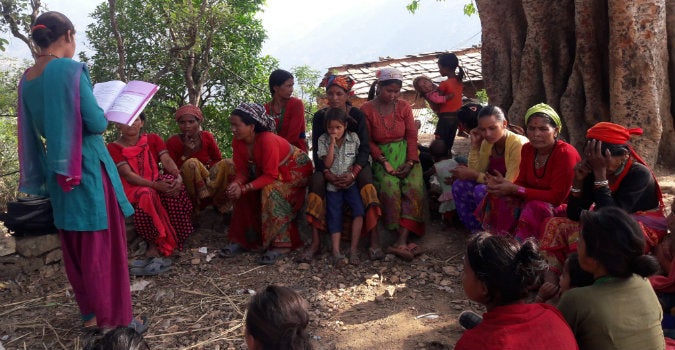 Since its creation, the UN Trust Fund has increased its donor portfolio from three to 25 donors, resulting in total grants rising from US$1 million in 1997 to US$13 million in new grants funded in 2016.
In 2017, at least 340,830 women and girls benefited directly from UN Trust Fund-supported projects which included service provision, empowerment activities and protection from violence. Among these primary beneficiaries reached, 45,950 were women survivors of violence who received direct support through project activities. The same year, a total of 6,362,155 people, including men and boys, government officials and the general public, were reached by supported projects.
The UN Trust Fund aims to reach women and girls from underserved communities who are often left furthest behind. Projects funded are reaching out to communities and individuals around the world, who are often at an increased risk of violence not only because of their gender, but also because of their ethnicity, sexual orientation or disability. By supporting grassroots level initiatives, last year the UN Trust Fund reached at least 37,550 women and girls with disabilities; 10,640 lesbian, bisexual and transgender women; 8,880 indigenous women; and 2,512 refugee and internally displaced women.
Case studies of UN Trust Fund-supported initiatives highlight examples from projects implemented in 80 countries and territories around the world. These represent a snapshot of the work of 120 currently supported projects, which can be found through the news section of this website. Examples below showcase a cross section of successes and results of UN Trust Fund's grantees in local and national contexts:
Click here to see all UN Trust Fund case studies.
All UN Trust Fund Case Studies
Case studies of UN Trust Fund-supported projects highlight snapshots of the work by grantees to prevent and end violence against women and girls. Click here to see all published case studies.