Event: Generating funds to end violence against women and girls
Date: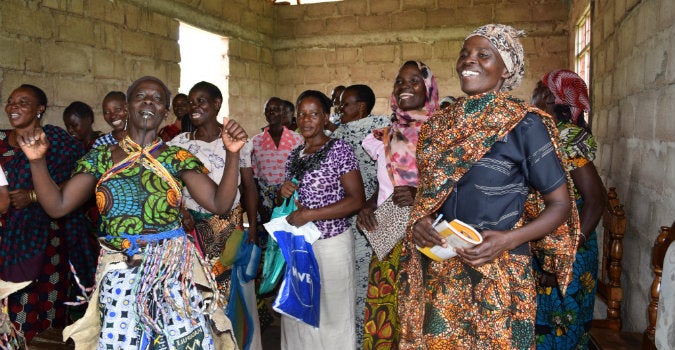 Awareness of the pandemic of violence against women and girls has grown in recent years but robust financial commitments to organizations working to prevent and end this human rights violation, have not followed. As a result, subsequent funding limitations for operational as well as for programmatic activities put the transformative potential particularly of grassroots women's organizations at risk. Yet, these are the very organizations whose work is on the forefront of immediate and long-term support to women and girls.
Although data on funding women's rights organizations is scarce, recent studies from the Association of Women in Development (AWID) and the OECD-DAC Gendernet give a bigger picture of the restricted financing in which women's rights organizations operate. The AWID study in 2011 of 740 women's rights organizations from every region in the world found the average median income for these organizations was USD 20,000. Further, the OECD-DAC GENDERNET report on funding trends, published in November 2016, noted that just 8% of gender-focused overseas development assistance went directly to women's rights organizations in developing countries.
The UN Trust Fund, through its 20 years of grant-making, fully understands the critical importance of securing sustainable financing to prevent and end violence against women and girls. As a part of its advocacy efforts for an increase in resources available for programmes that aim to prevent and end violence against women and girls, the UN Trust Fund is hosting a one-day conversation about challenges and opportunities in providing much needed resources to end this global pandemic.
Among those attending the conference are representatives of governments and the private sector, civil society recipients of UN Trust Fund grants, and fundraising experts. Speakers include Jaya Luintel, President & CEO of The Story Kitchen; Yifat Susskind, Executive Director of MADRE; Ruti Levtov, Director of Research of Promundo; and Chinyere Eyoh, Executive Director of the Sexual Offences and Victims Awareness and Rehabilitation Initiative, all representing organizations that are UN Trust Fund grantees. Also speaking are Angelika Artyunova, Director of Feminist Movement Building at Association of Women in Development (AWID); and Asa Elden, Gender Policy Specialist at the Swedish International Development Agency and a representative of GENDERNET, among other notable speakers.
The conference, "Collective action to end violence against women and girls: Catalyzing resources in support of women's organizations" will take place on 10 March 2017 starting at 9:30am at UN Women Headquarters.