Learning from practice: Adolescent-focused approaches to prevent violence against women and girls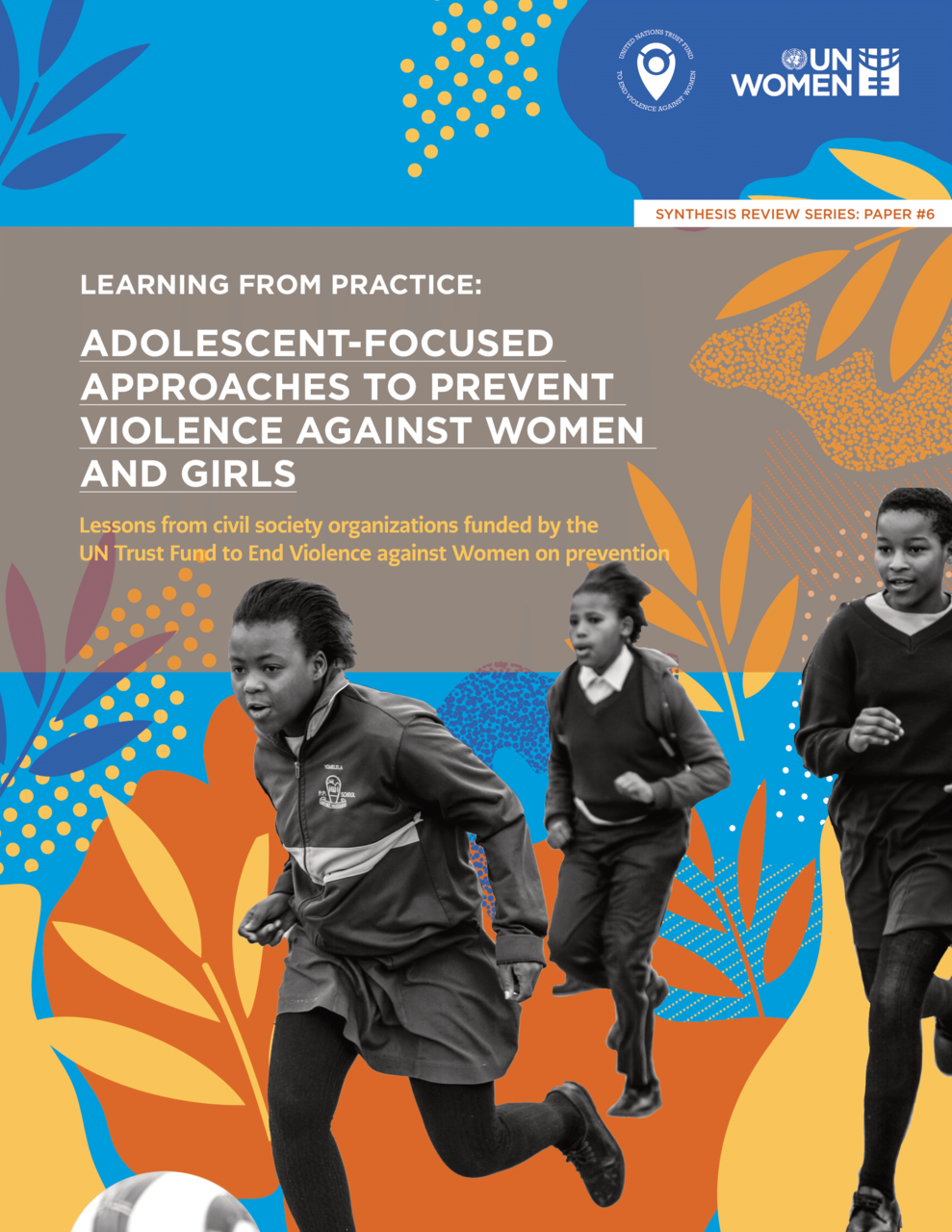 Adolescent-focused approaches as a means of preventing violence against women and girls (VAWG) are an important area for intervention and research. Adolescence is a critical time for both boys and girls, but adolescent girls in particular face new gendered risks at this life stage, because of their increased vulnerabilities to various forms of violence and harmful practices.
This synthesis review draws out some cross-cutting best practices, challenges and lessons from 10 diverse civil society organizations that used adolescent-focused approaches to prevent violence against women and girls in different contexts.
Drawing on the experiences of 10 civil society organizations in 10 countries and territories, the review:
showcases the unique contributions of different types and sizes of organizations, from small locally based youth groups to large international human rights organizations;
highlights diverse forms of adolescent-focused programmes in different social contexts; and
provides practical tips and recommendations for those directly engaging with adolescents in their prevention interventions, i.e. for practitioners, researchers and for donors.
This review is part of a Prevention Series.
View online/download
Bibliographic information