Learning from practice: Community mobilization to prevent violence against women and girls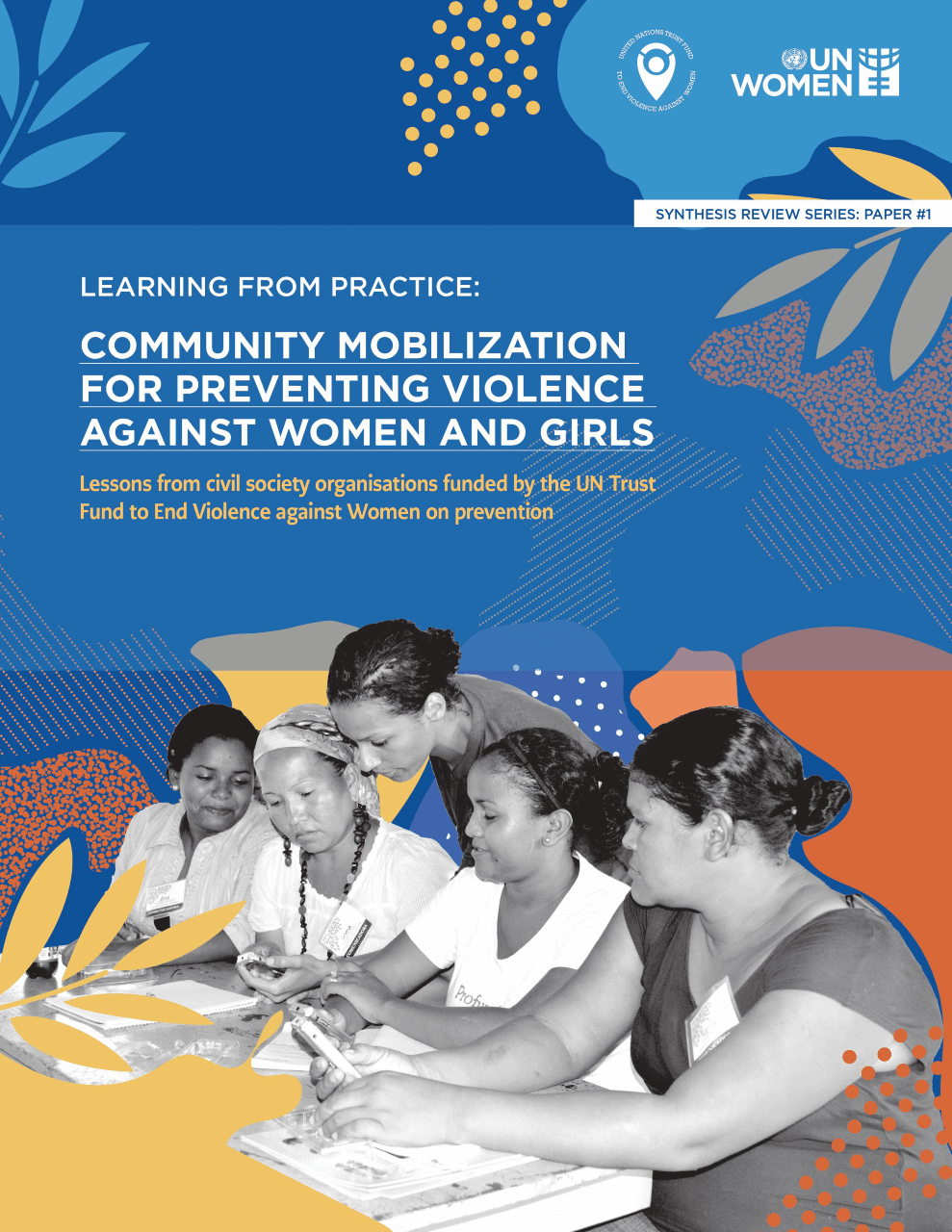 Mobilizing communities is critical to preventing violence against women and girls. However, deeper understanding is needed of: the processes and factors that facilitate effective community mobilization in various contexts; how the changing dynamics of social contexts influence community mobilization programmes; and how programmes adapt in response.
This synthesis review looks at ways of engaging communities by drawing on the experiences of 10 civil society organizations implementing projects to prevent violence against women and girls in different countries and contexts. It showcases the unique contributions of different types and sizes of organizations, from small locally based youth groups to large international human rights organizations, and highlights diverse forms of community mobilization in different social contexts.
The synthesis review also provides practical tips and recommendations for those directly engaging with communities in their interventions, for researchers and for donors.
This review is part of a Prevention Series.
View online/download
Bibliographic information